Accommodation
18 unexpected things you need at uni
It's pretty obvious you're going to need to bring clothes and bedding to uni, right?

But what you may not have considered is that there are plenty of weird and wonderful things you're going to need to bring with you to really boost your experience and make your room feel more like home, or just look a bit better.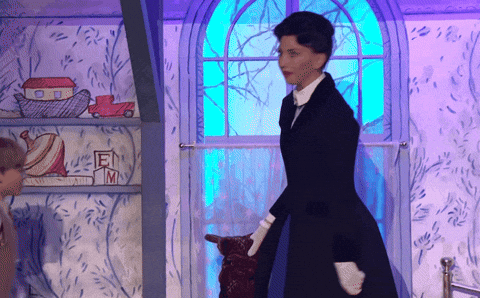 Fancy dress - there are SO many different events that you'll be going to, especially in Welcome Week, so make sure you're prepared. Face paint is a must too.
Speaker - a lot of your time will be spent in your flat with your flatmates and you'll want to create an atmosphere you like; music is a great way to do that and sharing music taste via a speaker is even better.
Ear Plugs - when you live in halls you'll find that sometimes your living space can get a bit loud and in all honestly, that's just the reality of living amongst other people sometimes, so get yourself a good pair of earplugs.
USB cables - you'll need a couple of these for little things you won't have even thought about, e.g. connecting your laptop to a tv screen.
Batteries - you never know when your fairy lights or Xbox controller is going to stop working so it's a good idea to have a spare pack or two of batteries on you.


Spare phone charger - the number of times that you'll find that your phone charger goes missing or it stops working is VERY annoying so pack a spare one just in case.
Coat hangers - a 'must-have' in our wardrobes that are easily forgotten about when you're throwing all your clothes into a suitcase or bags. Make sure you bring a bunch if you don't want your clothes to crease!
Clothes horse - if you bring along one of these, you won't have to spend extra money on drying your clothes.
Doorstop - you'll find that you and your flatmates will be going in and out of one another's rooms and little things like having to open and close the door can be annoying. With a doorstop, you can put it in place whenever you want and take it away whenever you want too. Never prop open fire doors though.
Fan - if your room gets too warm but you don't want any bugs creeping in through your window, a handy thing to have is a fan, especially in summer.


Full-length mirror - most rooms have a mirror but if you'd really like a full-length mirror to check out your full outfit, this is the kind of investment for you.
Storage boxes - uni rooms are small as it is and you'll find that you will quickly start to hoard quite a lot of stuff. If you bring boxes you can put all the stuff you don't use in these under your bed out of sight.
Tupperware - these always come in handy, so pack a variation if you're wanting to make a packed lunch to take to university or are a big fan of meal prepping.
Scissors - one thing that people always forget to pack are scissors, you'll find you'll need these more than you first thought.
Hot water bottle - your room will have its own heating system but be sure to pack a big hot water bottle, especially for winter nights - there's nothing worse than being cold when you're trying to sleep.


Slippers - you can never be sure how clean your kitchen floor will be so it's a good idea to bring some slippers with you.
First-aid kit - accidents happen and you never know when ones around the corner. By bringing a first aid kit, you can easily get any minor injury fixed.
Sewing kit - no doubt there will be the occasional times when you find holes in your clothes. This is a great chance to perfect your sewing skills, plus it'll stop you pointlessly spending money on new clothes.