Residential Life
Be Litter Aware- for the hedgehogs (and other wildlife)
The University of London is currently in reaccreditation for our bronze Hedgehog Friendly Campus award. Whilst we don't yet have hedgehogs on campus, we are hopeful!
Did you know since 2000, hedgehog populations have declined by up to 50%? As such, they're listed as vulnerable on The Mammal Society's 'Red List of Britain's Mammals'. In urban areas, this decline is in part due to changes in land use, roads, garden hazards and litter.
As for all wildlife, litter is a massive problem for these inquisitive mammals as they can get trapped in discarded items such as face masks, cans, or plastic bags. Sadly, they can end up being injured or even dying as a result.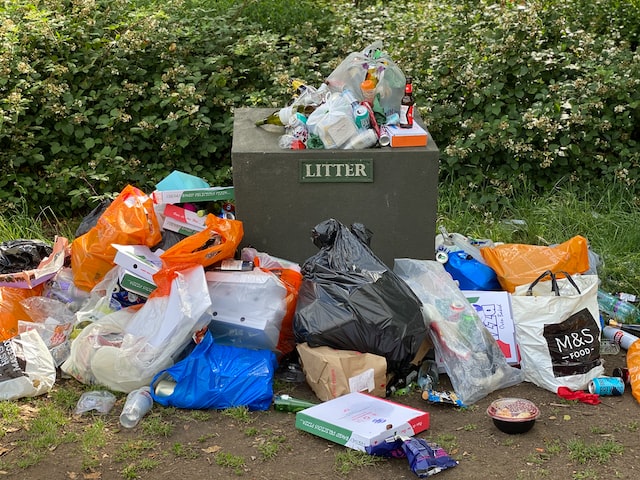 The following is a list of common items which can cause a great deal of harm to hedgehogs, along with some tips to make them safer:
Face masks – hedgehogs can get tangled up in the ear loops causing injury. Tip: Cut the ear loops off before disposing of it.
Plastic bags – these include bin bags, shopping bags and smaller sandwich bags. Hedgehogs can get trapped, risking suffocation or choking if eaten. Tip: Tying a knot in the top of the bag can reduce this risk.
Crisp packets – as with bags, hedgehogs can suffocate and choke on these. Tip: cutting open the packet can help reduce this risk.
Plastic containers – hedgehogs looking for food can get trapped in items such as yoghurt pots, takeaway containers, and plastic cups. Tip: empty and clean the item, cutting it in half.
Cans – inquisitive hedgehogs can get stuck in these, getting injured on the sharp edges. Tip: clean it and pinch it shut.
Plastic beer can rings – hedgehogs can get tangled up in these, suffering serious wounds as a result. Tip: cut all the rings open before disposal.
Glass – hedgehogs can easily get trapped in jars or injured on broken glass. Tip: clean and recycle these items.
Elastic bands – hedgehogs can get entangled in these and if swallowed, they can also choke on them. Tip: reuse elastic bans or cut them open before disposing of them.
Balloons – hedgehogs can swallow and choke on these, even on the biodegradable ones which can take months to degrade. Tip: deflate and cut these up before disposal.
By taking some simple steps, we can help make the estate a safe place for hedgehogs.

Want to get involved?
If you're interested in learning more about the Hedgehog Friendly Campus award, please email the sustainability team at: sustainability@london.ac.uk.
Topics