Events
Nutford House - Buffet 3
Add this event to your calendar
This event is open to the residents of: Nutford House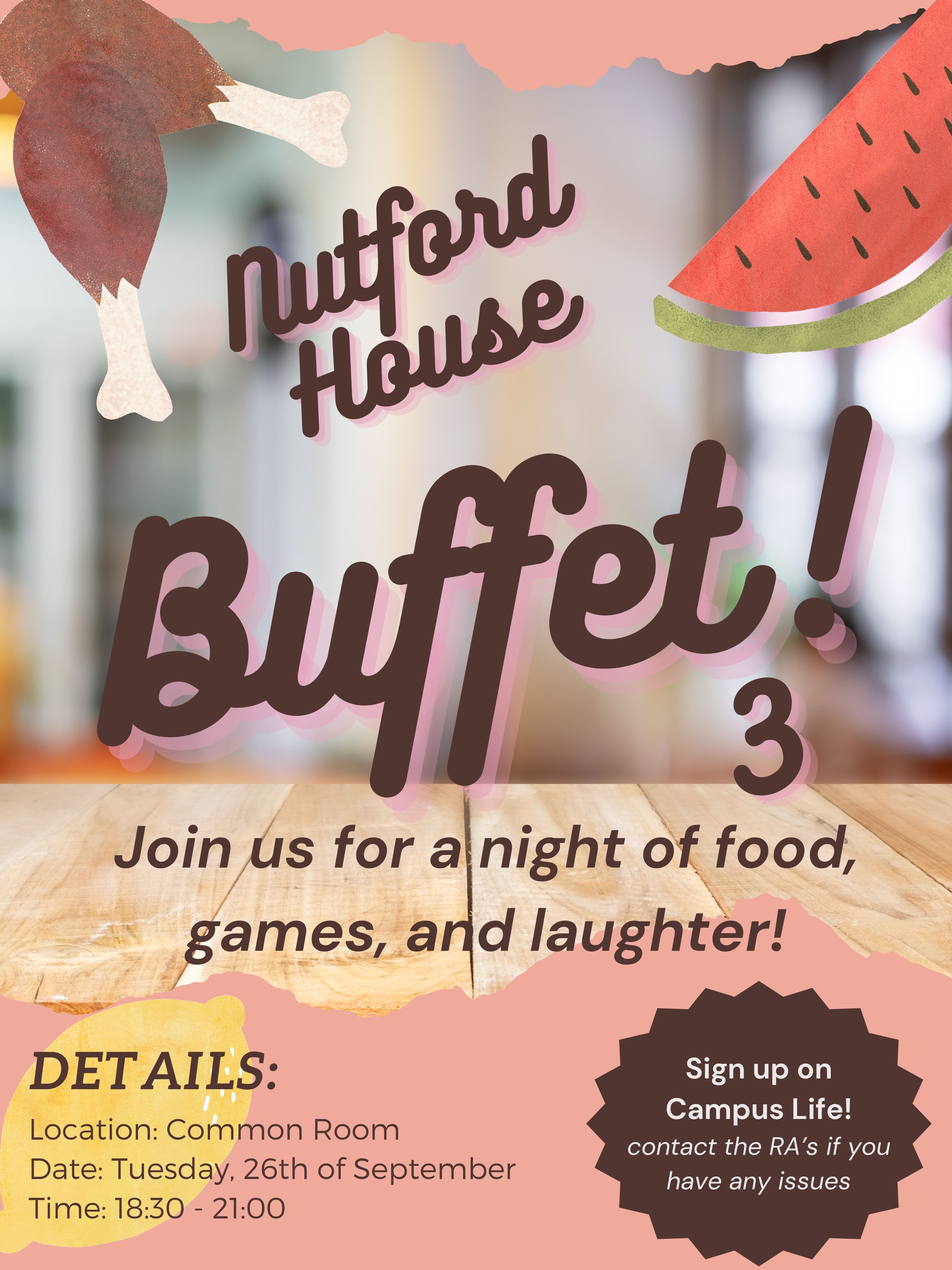 Every resident is invited to attend one of four buffets, with interactive challenges designed to help you get to know your fellow residents in relaxed environment.
You'll receive an invitation in your post hole in reception or directly from a Resident Advisor. We'll post a link shortly so you can sign up on each date if you cannot make the one you're invited to.
Details
Date: 26/08/2023
18:30 - 21:00
Place: Common Room
Contact information
If you require more information please contact your Resident Advisors on the Nutford WhatsApp chat.
Topics