Accommodation
Reduce the Juice energy challenge winners
The Reduce the Juice energy challenge results are in, and we are happy to announce that Connaught Hall is victorious.
The challenge ran throughout February, and we monitored which hall made the largest improvement in their energy consumption. Congratulations Connaught Hall, you reduced your energy consumption the most out of all five halls and have won yourselves the £250 prize. An email containing a survey where you can vote on how you want to spend the money will be sent around.
Congratulations to College Hall and Nutford House for making the top three and commiserations to International Hall and Lillian Penson Hall. 2.68 CO2e (t) was saved because of all the halls hard work during this challenge. This is equivalent to the carbon sequestered by 44.3 tree seedlings grown for 10 years. Well done all!
Remember to continue to consume energy consciously - turn off lights and unplug appliances. Be good to the planet and be good to your pocket - saving energy will save you money when you start paying bills.
We are nearly halfway through the water challenge. Reduce your water consumption the most and win the £250 prize. Keep an eye on the Facebook group for tips from Reduce the Juice on how to reduce your water consumption. Can you win the Reduce the Juice water challenge?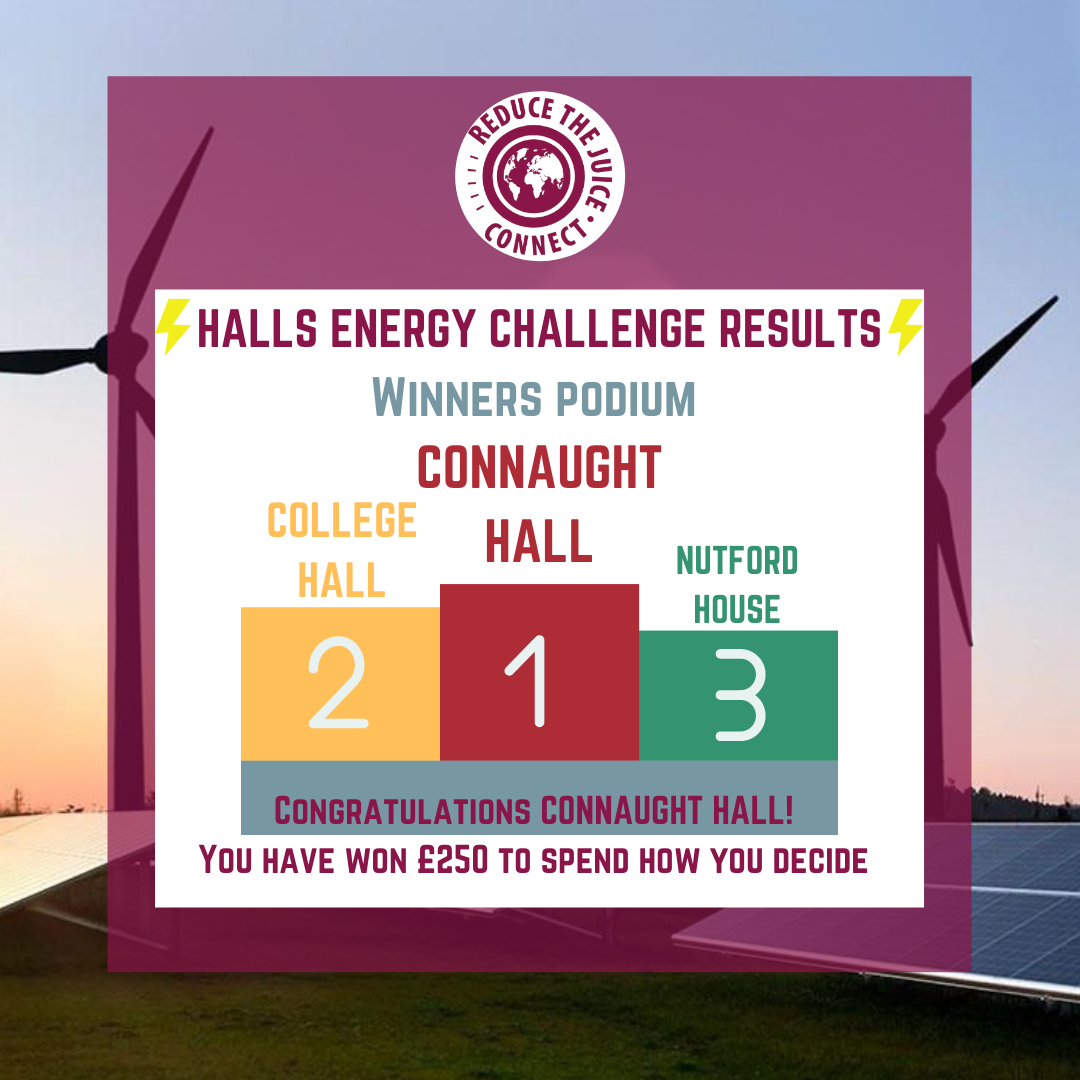 Topics