Residential Life
So What's the Deal with Hedgehogs?
The University of London takes part in the Hedgehog Friendly Campus initiative and we have been completing a number of actions to improve our grounds as a habitat for hedgehogs and other wildlife throughout 2022. 
Read on to see what Katrina from our Intercollegiate Halls has to say about Britain's only spiney mammal and why they deserve our love and attention...

Everyone knows that hedgehogs are adorable, and if you disagree, I think you might be lying to yourself (it's not your fault hedgehogs). But, wait, why are we talking about hedgehogs right now?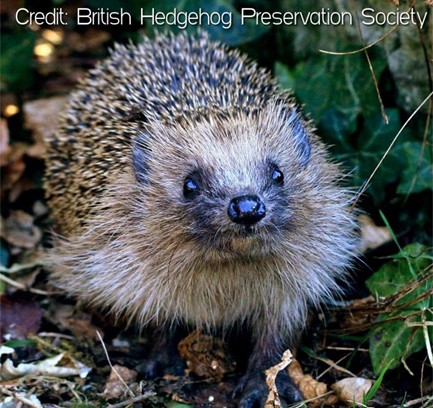 I mean, come onnn look at this sweet little guy!
Well, imagine my shock when I found out that in 2020, hedgehogs were added to the IUCN Red List of Threatened species in Great Britain and classed as vulnerable to extinction (Red List for Britain's Mammals, 2020). These seemingly common critters have been on a significant decline for over the last 20 years (Andy, 2022) and it simply cannot go on, so I've compiled a handy guide outlining why hedgehogs are too good and too-cute-to-go.

Hedgehogs are an indicator species
This means that their presence can play a very important role in telling us about the quality of the environment that we live in (Soil Association). Hedgehogs are omnivores but their diets consist mainly of bugs and slugs, beetles, worms, caterpillars (Andy) -all the ~yummy~ earthy insects basically. But if these invertebrates and the soil ecosystem which they inhabit are in poor conditions, it can immediately be seen through unhealthy hedgehogs or a general lack of them. So next time you see a hedgehog, it's great news, our environment is thriving!

Hedgehogs are your garden besties
Why use pesticides when you can have hedgehogs? Due to their indicator status and seeing that hedgehogs eat so many aforementioned bugs, they are fantastic friends to have in your garden as they prey on common pests. Although unfortunately, along with pesticides and herbicides, lack of hedgerows, the reduction of foraging habitats and green spaces have contributed to a hedgehog decline in rural and urban areas. That being said, one must also take care in the use of certain gardening equipment or methods like bonfires which can frighten or worse, badly injure hedgehogs (Tabitha N, 2020). To counter this, there are many ways in which you can make your garden more hedgehog friendly such as building hedgehog homes to rest and hibernate (Tabitha N, 2020). Even leaving a small patch unkempt can help them find insects to feed on and make nests. Who knows, you might even see some hoglets! (baby hedgehogs -adorable, I know.)

Hedgehogs can help us rediscover nature and improve our health
As ecologist Hugh Warwick puts it, "you can actually get close to hedgehogs", unlike some more elusive and traditional wildlife conservation poster animals (Warwick, 2010). Cultivating a greater awareness of hedgehogs and local fauna, can help us better understand what natural processes are going on in our surrounding landscape and make the outdoors a more interactive space. That can be difficult if one lives in a city, however, looking into local initiatives or building insect homes and other structures can be a fun way to get involved. Moreover, recent research in the UK shows the potential health benefits for children and adults in spending time outdoors (Bradley, 2021). Positive effects on your mind and body include reduced stress, anxiety, cardiovascular problems (RSPB). So get out there, befriend a hedgehog friend!

Hedgehogs have very enthusiastic fans
This blogpost may seem very niche but on the contrary, the hedgehog cause has been around for a while now and is picking up speed. Recently, an 8 year old boy, who is a big lover of hedgehogs, cycled 1,100 miles with his father to raise money for a charity to help injured hedgehogs (Ford, 2022). Furthermore, the British Hedgehog Protection Society was established in 1982 to "offer help and advice to those with sick, injured or orphaned hedgehogs" and, fun fact: one of their key patrons is the famous 60s supermodel Dame Twiggy Lawson (Andy). You would be surprised to learn how many people you can bond with over hedgehogs!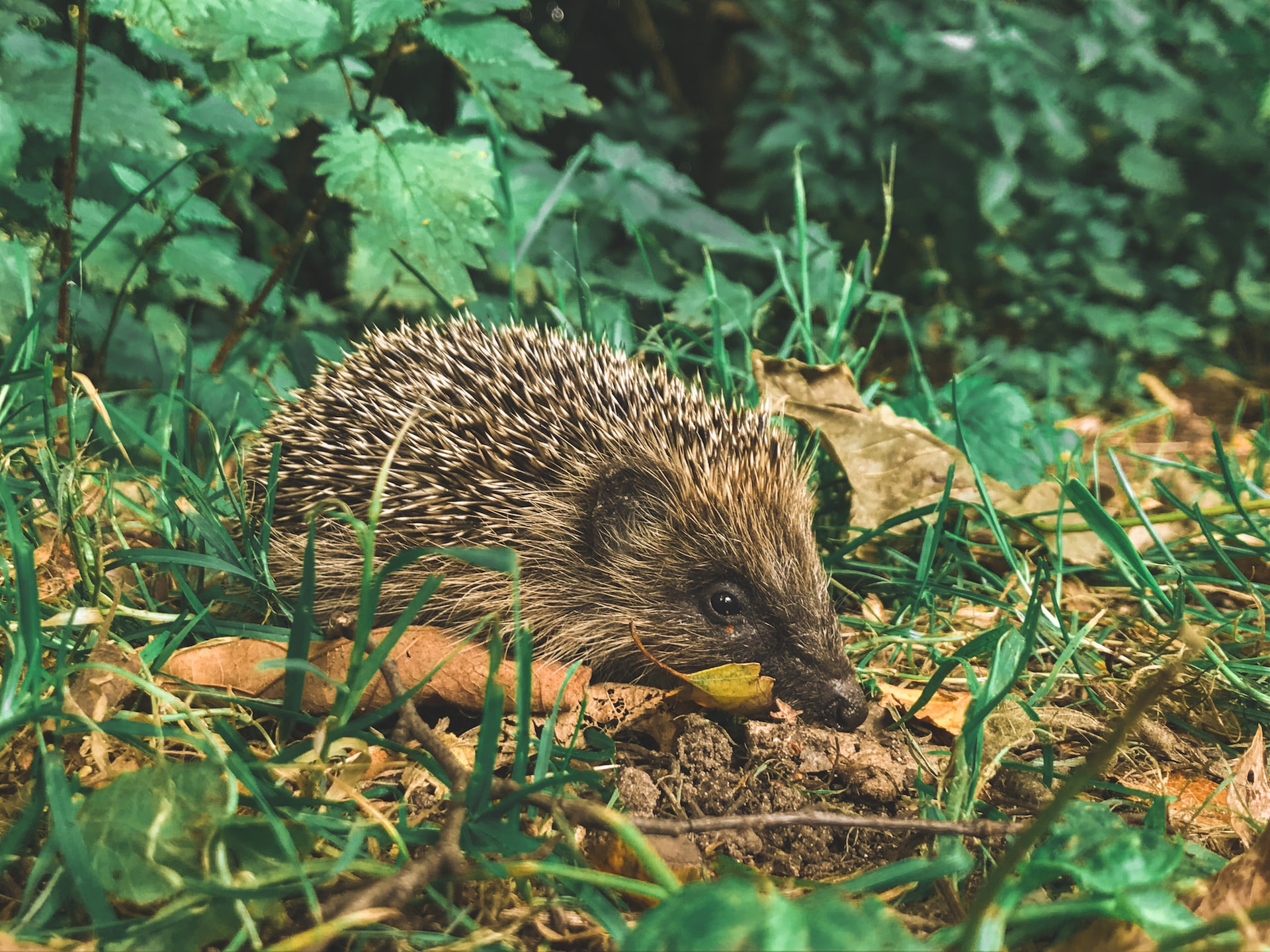 So, clearly the deal with hedgehogs is that they are very helpful creatures and their lovable charm is only an added bonus. I hope they inspire you to help them out as well and spend more time outdoors in the new year! I know that if I spot one next year, it will prompt me to make non-stop #natureishealing memes and you will have more hedgehog content to look forward to.

Follow the student run Instagram account all about hedgehogs to ensure you get a regular dose of cuteness from our not-so-furry but oh-so-adorable friends.
Do you want to write a blog about hedgehogs or create some hedgehog content for the Instagram?- email sustainability@london.ac.uk to get involved.
Sources used:

Andy. (2022). NEW State of Britain's Hedgehog Report issued today! - The British Hedgehog Preservation Society. Available at: https://www.britishhedgehogs.org.uk/new-state-of-britains-hedgehog-report-issued-today/.
Andy. (no date a). About us. British Hedgehog Preservation Society. Available at: https://www.britishhedgehogs.org.uk/about-us/.
Andy. (no date b). Hedgehogs - The Basic Facts. British Hedgehog Preservation Society. Available at: https://www.britishhedgehogs.org.uk/the-basic-facts-2/.
Bradley, E. (2021). A report on the outcomes of an urban pilot of Nature Prescriptions in Edinburgh. Available at: https://www.rspb.org.uk/globalassets/downloads/documents/nature-prescriptions/Edinburgh-pilot-final-report.pdf.
Ford, L. (2022). Hedgehog-lover Harry, eight, is cycling over 1,100 miles for wildlife hospital. The Independent. Available at: https://www.independent.co.uk/news/uk/scotland-cornwall-harry-forest-of-dean-facebook-b2129670.html.
Red List for Britain's Mammals. (2020). The Mammal Society. Available at: https://www.mammal.org.uk/science-research/red-list/.
RSPB. (no date). Natural Health. Available at: https://www.rspb.org.uk/globalassets/downloads/documents/positions/health/natural-health.pdf.
Soil Association. (no date). Why are hedgerows important? Available at: https://www.soilassociation.org/take-action/protect-the-environment/why-are-hedgerows-so-important/.
Tabitha N. (2020). Why it's important to give hedgehogs a home - Giving Nature a Home in Northern Ireland - Get involved - The RSPB Community. Available at: https://community.rspb.org.uk/getinvolved/b/steppingupnorthernireland/posts/why-its-important-to-give-hedgehogs-a-home.
Warwick, H. (2010). Hedgehogs, heroes of the garden. The Independent. Available at: https://www.independent.co.uk/climate-change/news/hedgehogs-heroes-of-the-garden-1931464.html (Accessed: 20 December 2022).
Topics