Health and Wellbeing
Free 24-hour confidential helpline
Call any time: 0800 028 3766
Our Student Assistance Programme is a free, confidential benefit – for Intercollegiate Halls residents only – designed to help you deal with any worries, concerns, or problems that could be affecting your home or student life, health, and general wellbeing. The service provides a complete support network that offers expert advice and compassionate guidance 24/7, covering a wide range of issues.
The Student Assistance Programme is complementary to the wellbeing support offered by the Warden and Resident Advisors in your hall, and the student support availalbe at your university.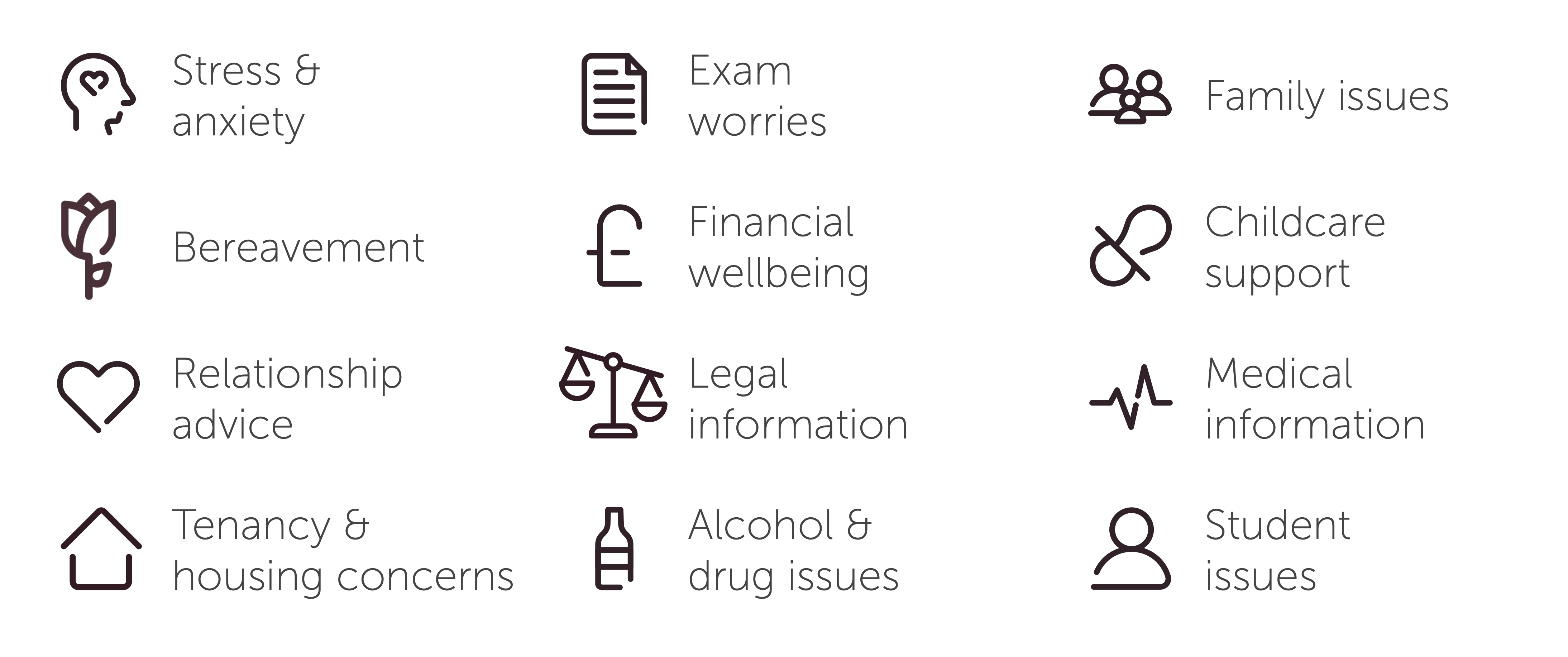 The services available include:
Life support: Access to counselling for emotional problems and a pathway to structured therapy sessions at your convenience.
Legal information: For issues that cause anxiety or distress including debt management, consumer, property or neighbour disputes.
Bereavement support: Health Assured offers qualified and experienced counsellors who can help with grief plus legal advisors to help with related legal matters.
Medical information: Qualified nurses are on hand to offer support on a range of medical or health-related issues offering practical information and advice.
Get the My Healthy Advantage app

Live chat and support
Personalised news feed
Weekly mood tracker
Four-week plans
Mini health checks
Breathing techniques
Available for iOS and Android devices, you can access My Healthy Advantage with the following login credentials:
Unique code: MHA239213


Visit your Wellbeing Portal
Articles and self-help guides provide support on a range of health and advisory issues, as well as instant guidance to aid your physical and mental health. To access the Wellbeing Portal you can use these login credentials:
Username: wellbeing
Password: pairitemthin
Find out more
Full list of all available services as part of the Student Assistance Programme
Full list of services.pdf (196 KB)
Student Assistance Programme quick reference leaflet
Quick reference leaflet.pdf (1 MB)
Frequenty asked questions
FAQs.pdf (670 KB)
More about Residential Life and student support
Topics