Accommodation
Reduce the Juice Water Challenge
The Final Reduce the Juice Water Challenge will run throughout May
.
We will be monitoring your water usage over the month and the hall that reduces their consumption the most will win £250 to spend how you decide.
College Hall currently holds the crown 👑 for the waste challenge.
Here are 5 water-saving tips to help you save/take the crown. Remember these tips will help you to reduce your impact on the planet and save money on your future water bills
.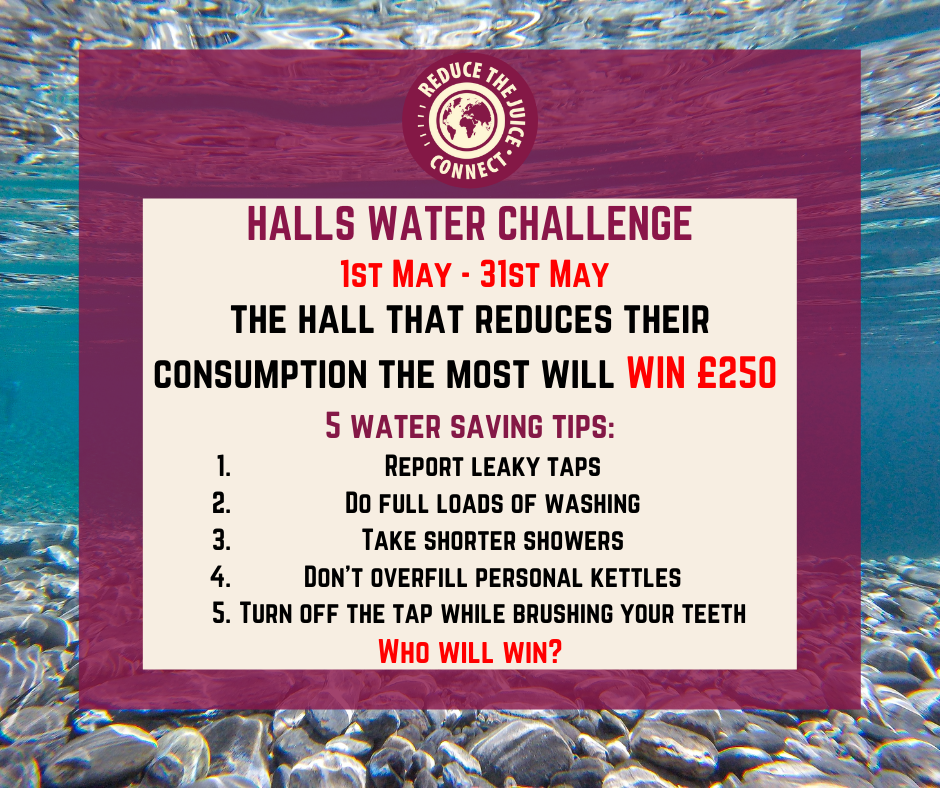 Topics